If you're a homeowner, odds are your equity has grown significantly over the last few years as home prices skyrocketed and you made your monthly mortgage payments. Home equity builds over time and can help you achieve certain goals. According to the latest Equity Insights Report from CoreLogic, the average borrower with a home loan has almost $300,000 in equity right now.
As you weigh your options, especially in the face of inflation and talk of a recession, it's important to understand your assets and how you can leverage them. A real estate professional is the best resource to help you understand how much home equity you have and advise you on some of the ways you can use it.  Here are a few examples.
1. Buy a Home That Fits Your Needs
If you no longer have the space you need, it might be time to move into a larger home. Or it's possible you have too much space and need something smaller. No matter the situation, consider using your equity to power a move into a home that fits your changing lifestyle. 
If you want to upgrade your house, you can put your equity toward a down payment on the home of your dreams. And if you're planning to downsize, you may be surprised that your equity may cover some, if not all, of the cost of your next home. A real estate advisor can help you figure out how much equity you have and how you can use it toward the purchase of your next home.
2. Reinvest in Your Current House
According to a recent survey from Point, 39% of homeowners would invest in home improvement projects if they chose to access their equity. This is a great option if you want to change some things about your living space but you aren't ready to make a move just yet.
Home improvement projects allow you to customize your home to suit your needs and sense of style. Just remember to think ahead with any updates you make, as some renovations add more value to your home and are more likely to appeal to future buyers than others. For example, a report from the National Association of Realtors (NAR) shows refinishing or replacing wood flooring has a high cost recovery. Lean on a local professional for the best advice on which projects to invest in to get the greatest return on your investment when you sell.
3. Pursue Your Personal Goals
In addition to making a move or updating your house, home equity can also help you achieve the life goals you've dreamed of. That could mean investing in a new business venture, retiring or downsizing, or funding an education. While you shouldn't use your equity for unnecessary spending, leveraging it to start a business or putting it toward education costs can help you achieve other lifelong goals.
Bottom Line
Your equity can be a game changer. If you're unsure how much equity you have in your home, let's connect so you can start planning your next move.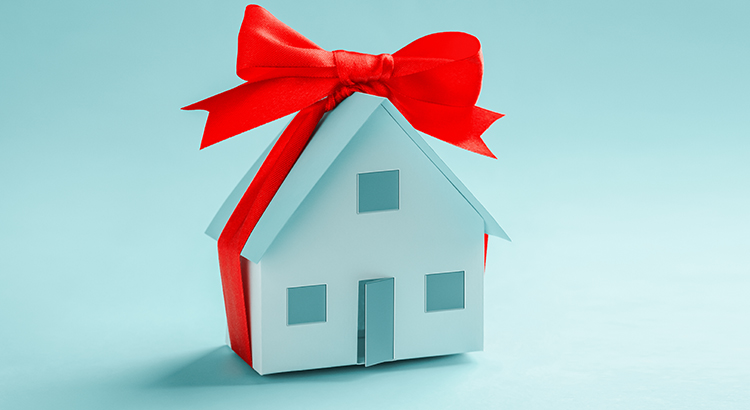 Each year, homeowners planning to make a move are faced with a decision: sell their house during the holidays or wait. And others who have already listed their homes may think about removing their listings and waiting until the new year to go back on the market.
The truth is many buyers want to purchase a home for the holidays, and your house might be just what they're looking for. Here are five great reasons you shouldn't wait to sell your house.
1. While the supply of homes for sale has increased this year, there still aren't enough homes on the market to keep up with buyer demand. As Nadia Evangelou, Senior Economist & Director of Forecasting at the National Association of Realtors (NAR), explains:
"There's still this gap between demand and supply because we were underbuilding for many years. . . . So now we see demand is slowing, but it still outpaces supply."
2. Serious homebuyers are out looking right now. Millennials are driving homebuying demand today, and many are eager to make a purchase. Mark Fleming, Chief Economist at First American, explains:
"While not the frenzy of 2021, the largest living generation, the Millennials, will continue to age into their prime home-buying years, creating a demographic tailwind for the housing market."
3. The desire to own a home doesn't stop during the holidays. In fact, homes decorated for the holidays appeal to many buyers. Plus, purchasers who look for homes during the holidays are ready to buy.
4. You can restrict the showings in your house to days and times that are most convenient for you. That can help you minimize disruptions, which is especially important this time of year.
5. Rents have skyrocketed in recent years. And, many buyers are looking to escape rising rents and avoid falling into the rental trap for another year. As an article from Zillow says:
"Over the next 12 months, rents are expected to grow more than inflation, the stock market and home values."
Your home could be their ticket to leaving renting behind for good.
Bottom Line
There are still many reasons it makes sense to list your house during the holiday season. Let's connect to determine if selling now is your best move.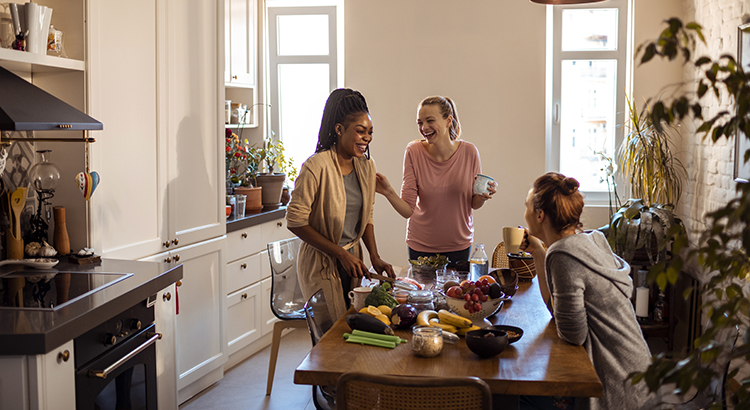 If you're thinking about selling your house but wondering if buyers are still out there, know that there are still people who are searching for a home to buy today. And your house may be exactly what they're looking for.
While the millennial generation has been dubbed the renter generation, that namesake may not be appropriate anymore. Millennials, the largest generation, are actually a significant driving force for buyer demand in the housing market today. Here's why.
Millennial Homebuying Power
While there's no denying higher mortgage rates are making it more challenging to afford a home today, many millennials are still eager and able to buy homes – whether it's their first or they're moving up. That's in large part because of the value they place on education.
A recent article from First American says millennials may be the most educated generation in our nation's history. Because of that, they tend to earn higher wages, and that translates to greater homebuying power. Odeta Kushi, Deputy Chief Economist at First American, explains:
"In 2020, millennials with a bachelor's degree had a median household income of over $100,000, while those with at least a graduate degree had a median household income of over $120,000. Compare those income levels with the median household income of millennials with just a high school degree (or some college) of $60,000 and the earning power benefits of higher education are undeniable. . . . Millennials' pursuit of higher education is good news for the housing market. . . because education is the key to unlock both greater earning power and, in turn, homeownership."
And since wages are one of the key things that factor into affordability when it comes to buying a home, these higher earnings can help millennials achieve their homeownership goals.
Millennials Continue To Be a Driving Force of Demand
A number of studies have looked into how the millennial generation views homeownership and how they're uniquely positioned to define the housing market moving forward. As the largest generation, the volume of potential millennial homebuyers will have an impact on the market for years to come. As an article in Forbes explains:
"At about 80 million strong, millennials currently make up the largest share of homebuyers (43%) in the U.S., according to a recent National Association of Realtors (NAR) report. Simply due to their numbers and eagerness to become homeowners, this cohort is quite literally shaping the next frontier of the homebuying process. Once known as the 'rent generation,' millennials have proven to be savvy buyers who are quite nimble in their quest to own real estate. In fact, I don't think it's a stretch to say they are the key to the overall health and stability of the current housing industry."
If you're thinking of selling your house but are hesitant because you're worried that buyer demand has disappeared in the face of higher mortgage rates, know that isn't the case for everyone. While demand has eased this year, millennials are still looking for homes. As Mark Fleming, Chief Economist at First American, says in an article:
"While not the frenzy of 2021, the largest living generation, the Millennials, will continue to age into their prime home-buying years, creating a demographic tailwind for the housing market."
Bottom Line
Millennials are interested in and well-positioned to achieve their homeownership dreams. If you're ready to sell your house, know that it may be just what they're looking for.
Today's market is at a turning point, making it more essential than ever to work with a real estate professional. Not only will a trusted real estate advisor keep you updated and help you make the best decisions based on current market trends, but they're also experts in managing the many aspects of selling your house.
Here are five key reasons why working with a real estate professional makes sense today.
1. A Professional Follows the Latest Market Trends
With higher mortgage rates and moderating buyer demand, conditions are changing and staying on top of the latest market information is crucial when you sell.
Working with an expert real estate advisor helps ensure you can stay updated on what's happening. They know your local area and follow national trends too. More importantly, they'll know what this data means for you, and as the market shifts, they'll be able to help you navigate it and make your best decision.
2. A Professional Helps Maximize Your Pool of Buyers
Your agent's role in bringing in buyers is important. Real estate professionals have a large variety of tools at their disposal, such as social media followers, agency resources, and the Multiple Listing Service (MLS) to ensure your house is viewed by the most buyers. Investopedia explains why it's risky to sell on your own without the network an agent provides:
"You don't have relationships with clients, other agents, or a real estate agency to bring the largest pool of potential buyers to your home. A smaller pool of potential buyers means less demand for your property, which can translate into waiting longer to sell your home and possibly not getting as much money as your house is worth."
3. A Professional Understands the Fine Print
Today, more disclosures and regulations are mandatory when selling a house. That means the number of legal documents you'll need to juggle is growing. The National Association of Realtors (NAR) explains it best, saying:
"Selling a home typically requires a variety of forms, reports, disclosures, and other legal and financial documents. . . . Also, there's a lot of jargon involved in a real estate transaction; you want to work with a professional who can speak the language."
A real estate professional knows exactly what needs to happen, what all the fine print means, and how to work through it efficiently. They'll help you review the documents and avoid any costly missteps that could occur if you try to handle them on your own.
4. A Professional Is a Trained Negotiator
If you sell without a professional, you'll also be solely responsible for all the negotiations. That means you'll have to coordinate with:
The buyer, who wants the best deal possible
The buyer's agent, who will use their expertise to advocate for the buyer
The inspection company, which works for the buyer and will almost always find concerns with the house
The appraiser, who assesses the property's value to protect the lender
In today's changing market, buyers are regaining some negotiation power as bidding wars ease. Instead of going toe-to-toe with all the above parties alone, lean on an expert. They'll know what levers to pull, how to address everyone's concerns, and when you may want to get a second opinion.
5. A Professional Knows How To Set the Right Price for Your House
If you sell your house on your own, you may be more likely to overshoot your asking price. That could mean your house will sit on the market because you priced it too high for where the market is now. Today, pricing a house requires even more expertise to ensure you get it right. NAR explains it like this:
"A great real estate agent will look at your home with an unbiased eye, providing you with the information you need to enhance marketability and maximize price."
Real estate professionals know the ins and outs of how to price your house accurately and competitively. To do so, they compare your house to recently sold homes in your area and factor in the current condition of your home. These steps are key to making sure it's set to move quickly while still getting you the highest possible final sale price.
Bottom Line
Whether it's following local and national trends and guiding you through a shifting market or pricing your house right, a real estate agent has essential insights you'll want to rely on throughout the transaction. Don't go at it alone.  If you plan to sell your house, let's connect.